Profile
Faculty & Certifications
Former Visiting Scholar with Professor Andreas Lowenfeld at New York University School of Law,
Recipient of a research scholarship in international law, French Ministry of Foreign Affairs,
Yves Hénaff d'Estrées has been teaching

 

Commercial, Corporate and Bankruptcy Law

 

at the University of Paris I Panthéon-Sorbonne with Professors Christian Gavalda and Yves Guyon.
Specialist
Officially certified by the French National Bar Council as specialist of Commercial, Business and Competition law, and in International law and the law of the European Union.
Author
"Aircraft Finance, Registration, Security and Enforcement", 

sections on France, French Polynesia and New Caledonia
"Aircraft Liens & Detention Rights", section on France
(Thomson - Sweet & Maxwell, London, General Editor Graham McBain)
"La Location d'Aéronef" (Aircraft leasing)
(fascicule 960,  JurisClasseur Transport - LexisNexis, Paris, General Editor Professor Philippe Delebecque)
"Aircraft Financing in France"
(Thomson - Sweet & Maxwell, London)

Past positions
Specialized educator, French Ministry of Justice (1972-1976)

Lawyer, Technical Assistance Volunteer (VAT), Ministry of Overseas Districts and Territories, 

(1976-1978)
1981 --, Paris, Avocat à la Cour
1984 --, New York, Attorney at Law
Education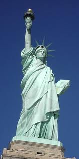 National school of educators (ENFPES), Ministry of Justice, 1973-1975
University of Paris I Panthéon-Sorbonne
(Masters of Law, 1979; D.E.A. in Commercial, Corporate and Tax Law, 1980)
Institute of Judicial Studies of  Paris I Panthéon- Sorbonne 
(French Bar examination 1979)
Institute of Criminology of Paris
(Certificate of Criminology, 1980; Certificate of Criminal Sciences, 1980)
Institute of International and Comparative Law, University of San Diego, School of Law, Diploma, Paris Center (1980)
New York University School of Law, Visiting Scholar, International Law, LL.M. Division (1980-1981), grant from the French Ministry of Foreign Affairs

Institute of Comparative Law of Paris University, 

Certificate of English legal translation

 (1982)
Institute of Political Studies of Paris, Auditor, post-graduate division, (1982)

New York Bar examination (

1983

)
Chair of the Aircraft Commission at Société Francaise de Droit Aérien et Spatial, and member of the Managing Committee
(French Society of Air and Space Law)
Member of the Board and Past Chairman of Eurolegal, an international network of lawyers